What Is TerraFirmA?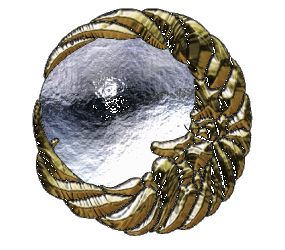 TerraFirmA was originally the sister-site of the Terradome, which opened in 1994 at Oxford Brookes. Terradome was an Aber (Dirt) derivative and was always one of the most innovative MUDs around. The Terra Adventure Engine is constantly being refined to improve the underlying codebase and add new, innovative features.
The original idea for the Terradome name came from a song by Public Enemy, called 'Welcome to the Terror Dome', on the 'Fear of a Black Planet' album. "The 'Dome is intended to depict the world of today, the way people have made and how people are determined to kill each other. This alternative called Terradome is an environment to get away from the judgments people make about others based on colour, creed, race, disability etc. That doesn't matter, but the irony is that we still go on killing, the reality is however, virtual. Heavy... ?I hope so..." - Dave McGhee (Boogie), Terra Author, 1995.
Terradome eventually migrated to a host in Denmark, where it remained until experiencing severe lag problems from a problem with the Internet backbone somewhere in Paris. In April 1996, TerraFirmA was opened at a site in the UK, as a sister-MUD. Terradome eventually closed in late September of 1997, and TerraFirmA remains.
In mid-1996 the TerraForming project was started. Realising that the zones and areas seemed disjointed and sewn-together in a mess, this project's aim was to take apart the entire world of Terra and re-piece it all together in a completely different way. After about nine months, the project was completed. The world of Terra had been re-formed into a consistent world, with depth and history, continuity, and room for expansion. A Brave New World.
TerraFirmA offers a challenge to anyone wanting to complete all the quests but is superficially simple to those first starting to play You can play TerraFirmA for a few hours and enjoy it, but as you play it more, its depths are gradually revealed. As you progress further in the game you should hopefully become more aware of the systems that are available, their intricacies and how they interlink.
---
If you're looking for a game involving a little more than just slaughter and pillage, then perhaps TerraFirmA is for you.
TerraFirmA is a unique quest-based MUD. Advancement is measured not just by your combative prowess, but by your ability to solve the many varied puzzles and problems located throughout the land.
These quests can vary from retrieving a lost artifact to repairing a tear in existence itself. In mechanical terms, all 'specials' are individually written and unique, not churned out of an editor.
TerraFirmA offers plot and continuity. As you progress, you will gradually discover the secrets of the past, and eventually, the ultimate truth about this world's origin, and future.
Not only does this plot provide a dynamic storyline, but it creates more of a realistic world, not just a conglomerate of unrelated areas. TerraFirmA is situated time-wise in approximately the late Middle Ages, but there seems to be a small flow of contraband technology from various sources, essentially making anything possible.
To get a better feel for the HISTORY and STORIES involved in TerraFirmA, visit the Tourist Guide.
---

To Guide